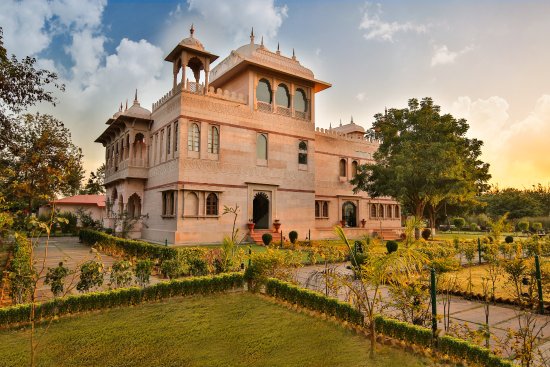 Modeled on the lines of creating the Royal Heritage concept Resort, Shergarh is spread on to four hectare oasis. The beautiful landscaped garden and courteous staff gives you perfect warmth of hospitality. The place that stands out on its own with warmth of hospitality and cozy living atmosphere will transform your imagination in king of royal times phase.

Shergarh Resort is strategically located near Ranthambore National park. The eminent hospitality and architectural design offers the best of endeavors and superior kind of services for luxurious stay.
The skillfully planned royal Indian heritage style tents with host of amenities will make your every stay treasured and most memorable. The discerning facilities like queen bed, air conditioner, indoor bathroom and screen T.V will give you king size experience for every visit.